We are a Church of England parish church in the Diocese of Manchester and in the Deanery of Oldham and Ashton-under-Lyne.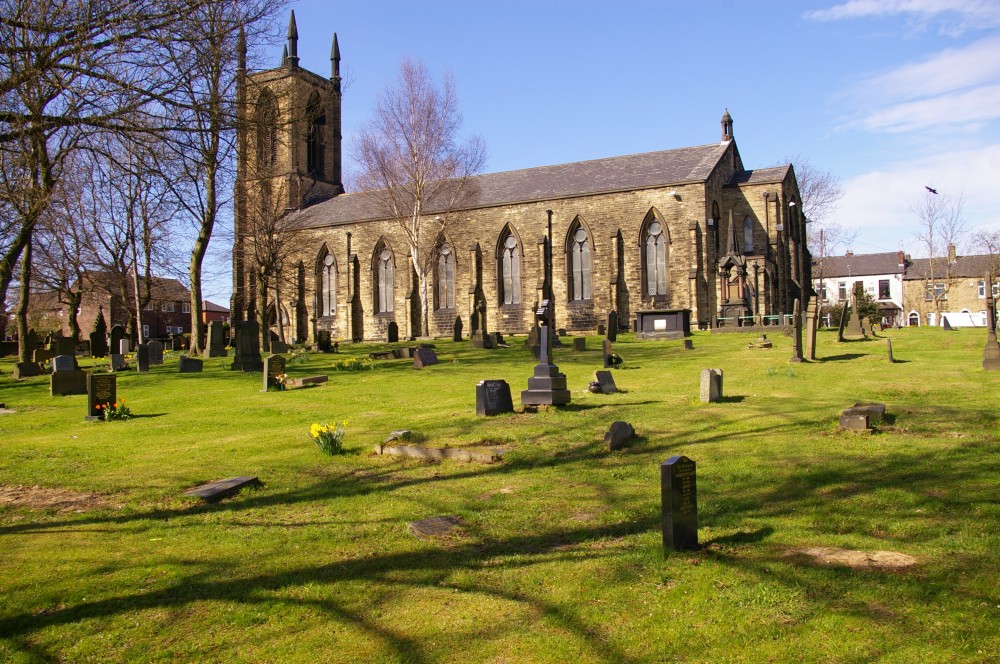 New St George's, as it became known, was originally built to serve the growing nineteenth century population of the area due to cotton manufacturing and was consecrated on June 24th 1840.
The intention had been to re-place an older chapel-of-ease. This chapel was, however, eventually re-built in 1888 and known as Old St George's.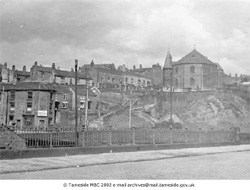 View from Stalybridge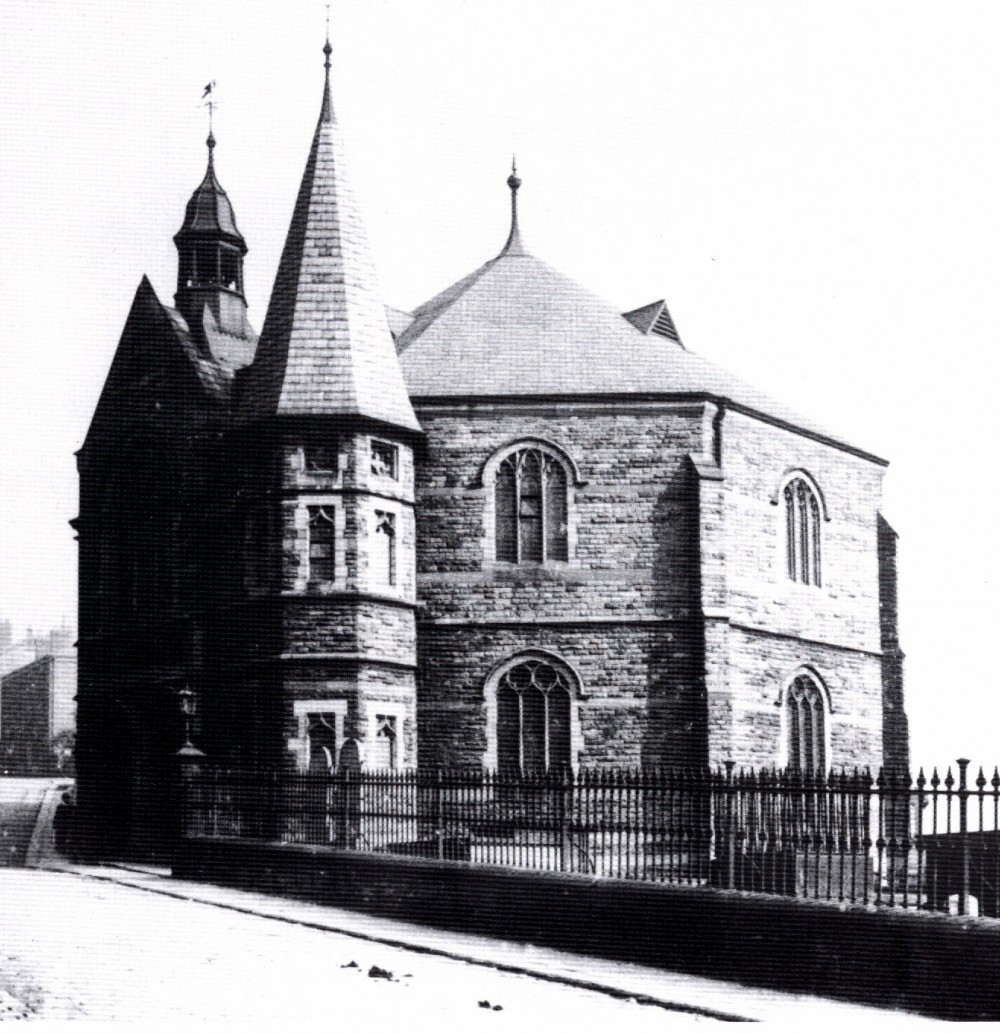 View up Cocker Hill
Old St George's became unstable and closed in 1967. Its congregation joined the 'new' church to become the single church and parish of St George, Stalybridge.
For a Full History of the Church see - "Two Into One Will Go"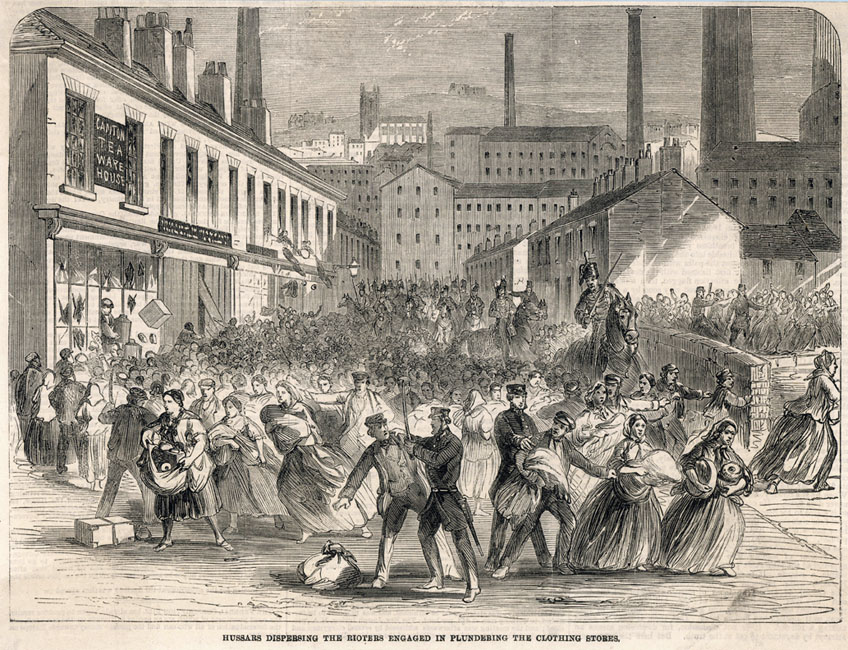 (Reproduced by kind permission of the Mary Evans library)
The caption reads 'Hussars dispersing the rioters engaged in plundering the clothing stores.'
The drawing above illustrates a time when civil unrest was taking place in the North West of England much of it focused on the areas of Ashton and Stalybridge. It accompanied a report in the Illustrated Times showing what appeared to be a riot. However it may be nearer the truth to say that the rioters who had been denied Poor Relief in monetary terms but were offered tokens/checks instead held out to have this money reinstated.
St George's Church (built 1840) and the hill behind it are shown clearly above the mills, which in modern times are now cleared from the centre of Stalybridge.
A more detailed report was shown on the BBC: BBC - Why Stalybridge was put to the sword by the police
For more information use the menu on the left and the following links